Reflection of unique travel bags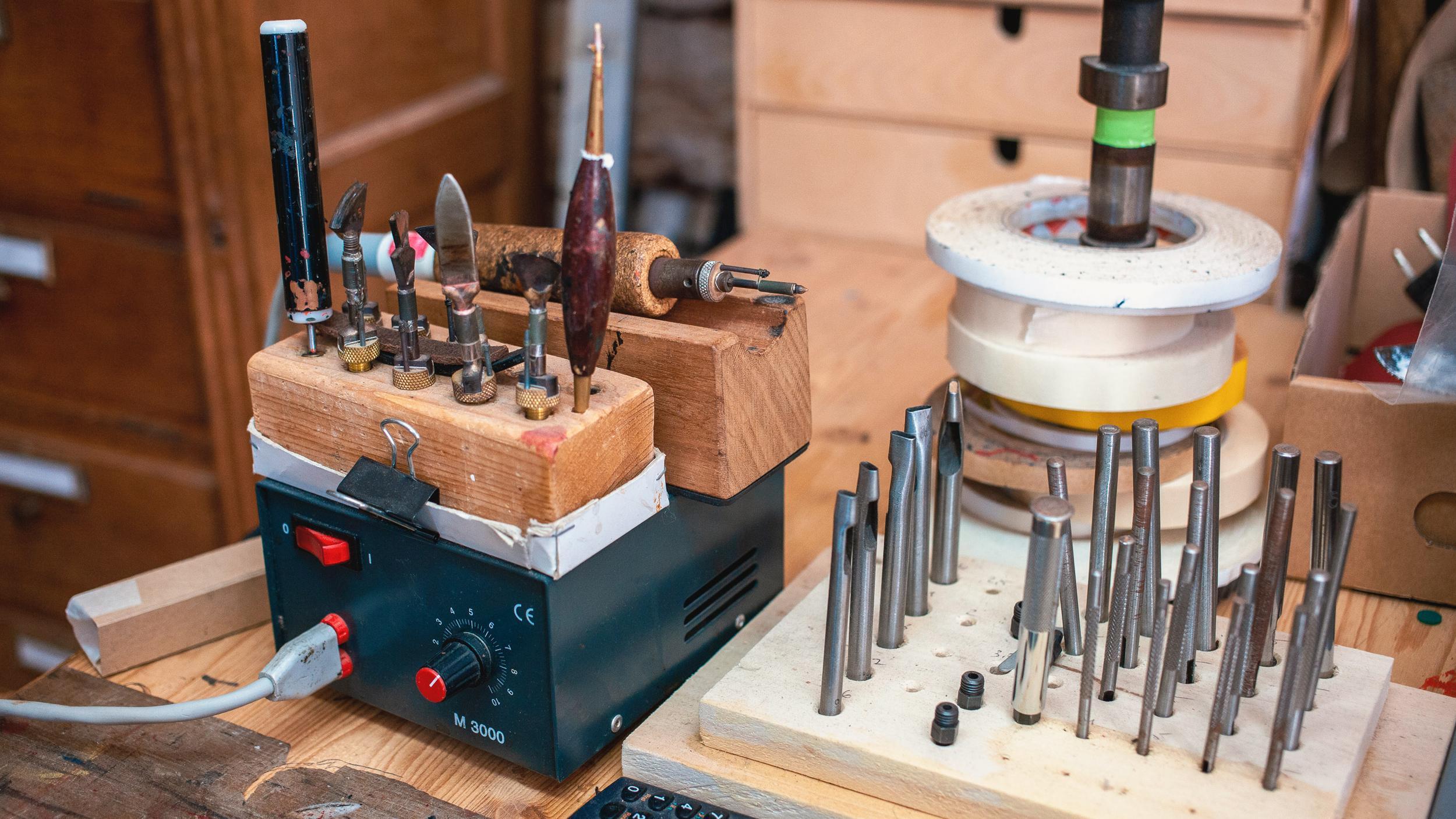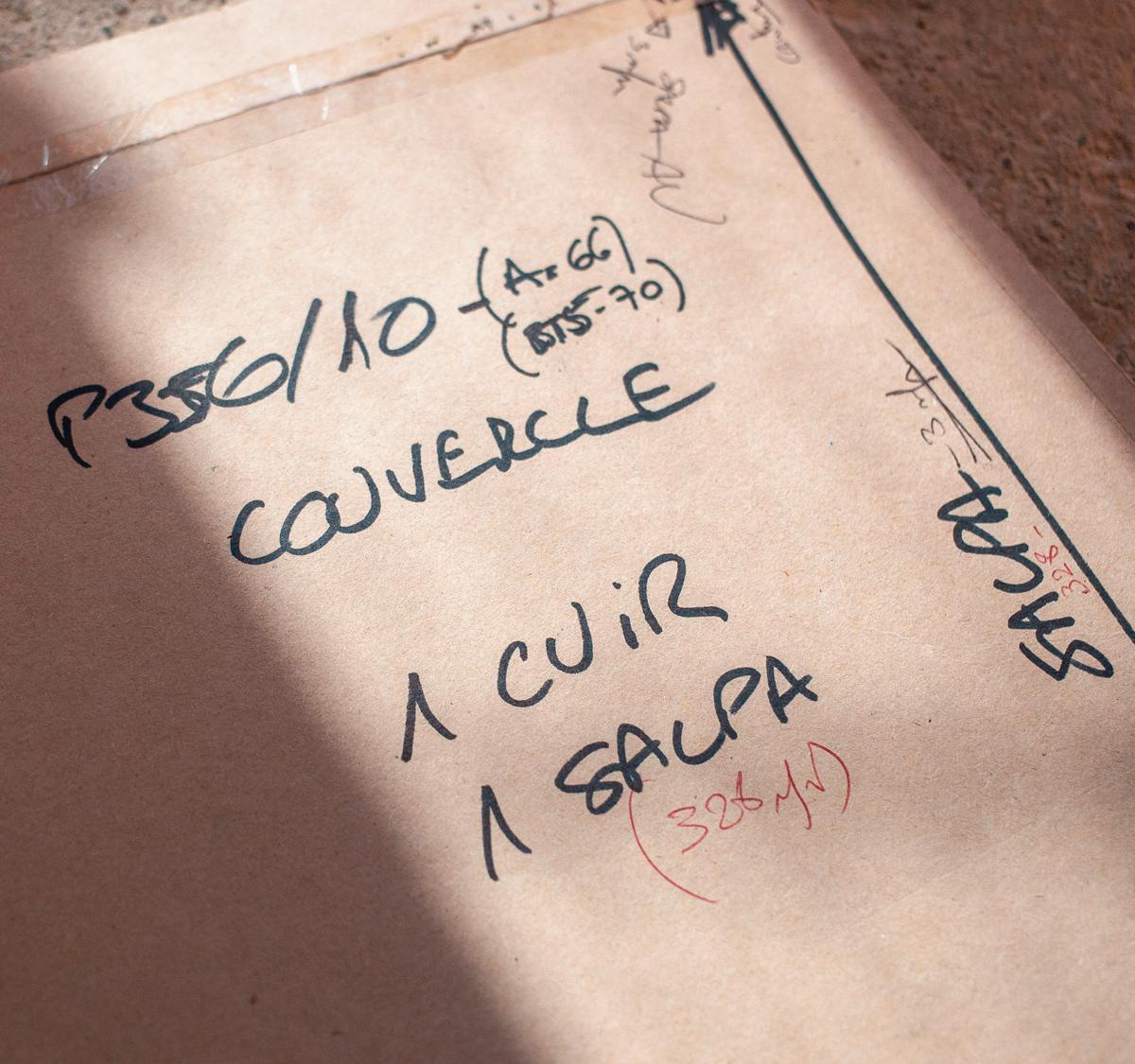 Laurent Nay
Laurent Nay, born in 1971 in Arcachon in South West of France lived as a child in the Açores and moved back to Paris, where he went to school. In 1996, Laurent started his training as a shoemaker and leather craftsman in Romans sur Isère, the French capital of shoe making. He consciously made this choice in order to have a holistic overview of leather craftsmanship, all while pursuing the goal of making ready-to-fit bags and luggage for exceptional cars.
Subsequently, he worked over a decade producing leather-goods, trunks and jewellery cases in this world of luxury for brands including Louis Vuitton, Goyard, Franck Muller and Chopard. His stays in Germany and Switzerland made him appreciate the rigour, the precision and value of quality goods.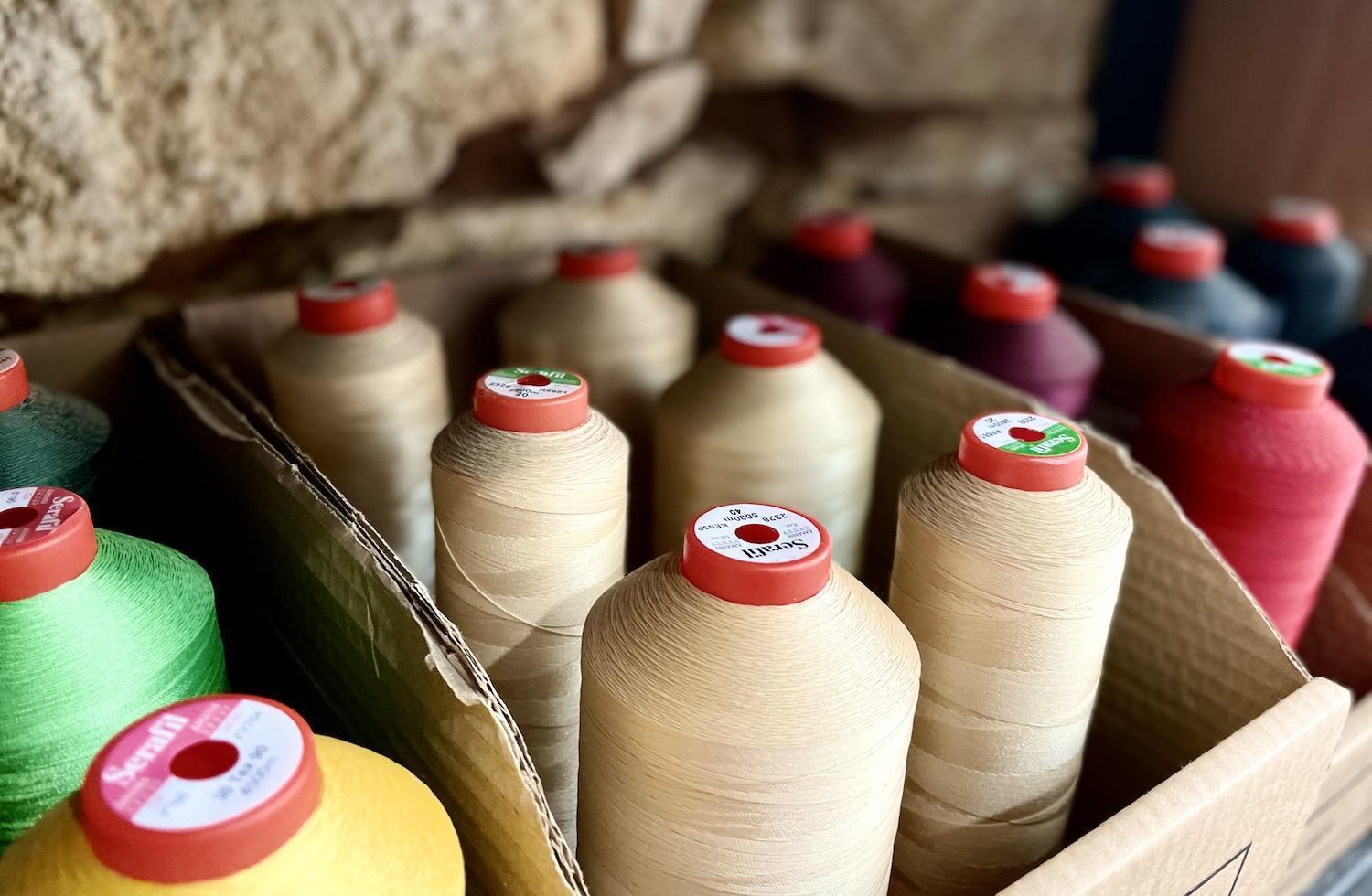 After his career working for major brands, Laurent decided to go independent to pursue his dream: produce made-to-measure luggage for luxury cars. It was in 2007, in the heart of the spectacular countryside of the Dordogne, that Laurent began making hand-made luggage for vintage, classic and sports cars. A trusted craftsman and designer, now well-known by discerning car collectors worldwide, Laurent pays as much attention to the quality of the calf-skins used to cover his trunks and suitcases as he does to the hardware and buckles (polished or varnished brass, brushed or shiny nickel or nickel plated chrome) that finish off his luggage so perfectly.
We are working for clients worldwide
Our international projects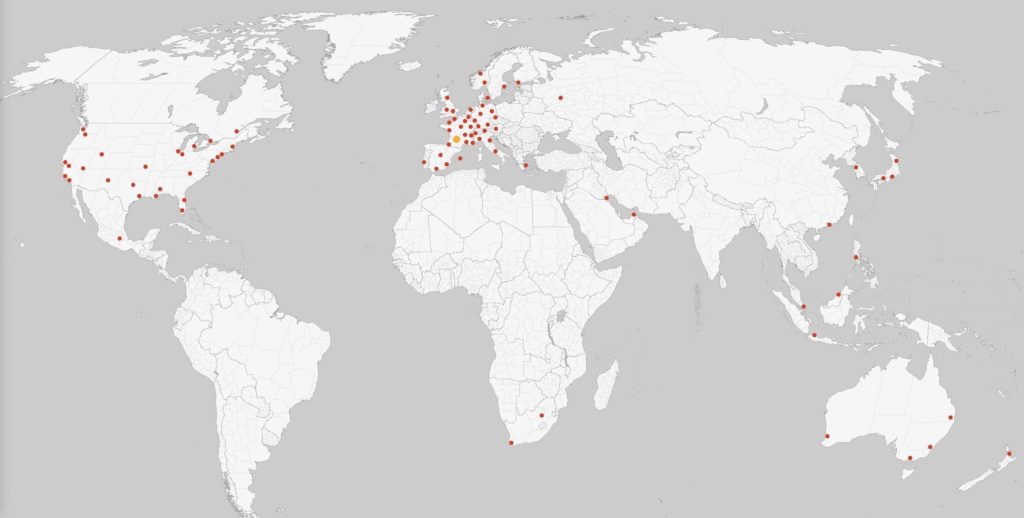 Everything you need to know
Frequently Asked Questions
How long does it take to make a luggage order?
The lead time is generally estimated at 3 to 4 months.
Why is this?
Each item is made to order according to your requests for leather colour, adaptation to your vehicle and other specificities.
How can I match the colour of my saddlery to have my bags or suitcases made?
Laurent Nay Maroquinerie has developed various tools or solutions:
Digital colour capture tool.
By sending us a leather sample that corresponds to your expectations.
Pre-selection of colours corresponding to the original catalogues of your car.
What material is used to manufacture my products?
Mainly we use cowhide and tartan for the linings. However, due to the exclusive nature of your order, we are also able to produce your items in the material of your choice.
Why do you use tartans?
Tartan is used for two reasons. At once, it is an aesthetic reference to the luggage of the 50's, 60's and 70's. Furthermore, we believe it to be nice to have a colourful and emblematic interior.
Why do you use poplar plywood for the manufacture of the suitcases?
For its solidity and lightness, poplar plywood is perfectly suited to the technical constraints of custom-made luggage.
What are the other possible materials?
We also use simple and technical products (cardboard, PVC).
Can I personalize my luggage?
Of course, this is the very essence of made-to-measure luggage. On our Ready-to-Travel range, we offer many options (Initials, leather colour and grain, tartan, embroidery, logo, handles, tags…). The list of possible options is not exhaustive (half measure range). In addition, we can resize or modify the shapes of the Ready-to-Travel items. (This is a tailor-made item.)
How to organise a visit to Laurent Nay Maroquinerie?
Our workshop is located in the heart of the Perigord Noir, near Sarlat-la-Caneda. The visit allows you to feel and engage with the materials we use, and get the full understanding of the width of our craft. We therefore invite you to make an appointment to enjoy the region and the many accommodation options in the heart of an exceptional cultural heritage. (You'll come once, you'll always come back!!)
How do I measure the size of the boot/trunk of my car?
Laurent Nay Maroquinerie has many solutions. If we have already made luggage for a similar car, we will simply validate the dimensions. If it is a first realization in our workshop, you have the possibility to meet us (at your place or at ours). In the last case, we have a specific measuring method (DIY) to provide us with the measurements.
Is there specific luggage for each of my cars?
If the manufacturers have made luggage available in their original catalogues, we most likely have the products in stock. If not, we will create a specific luggage for you, based on the car's stylistic codes.