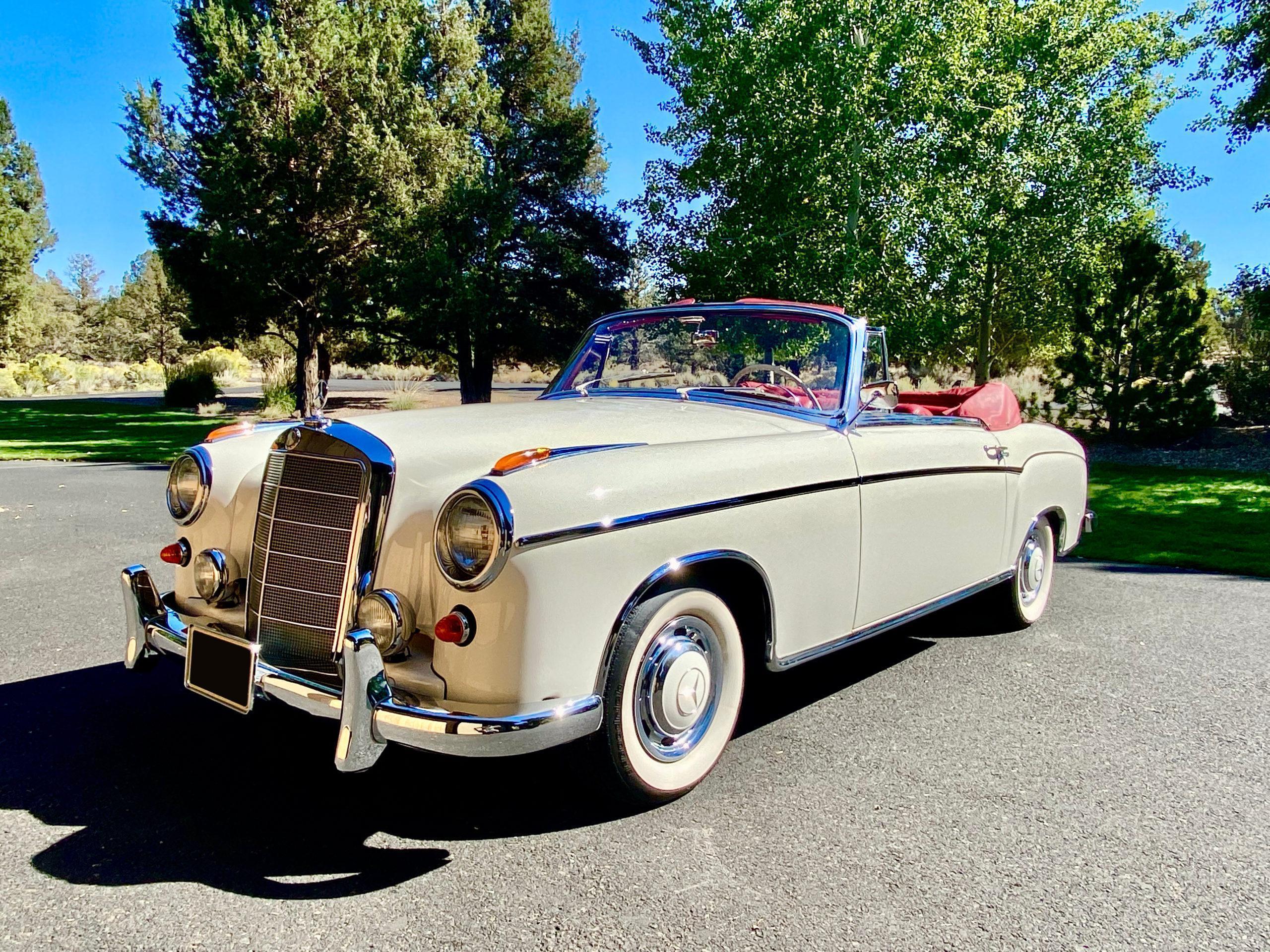 Mercedes-Benz 220S in USA
To complete the restoration of his 1959 Mercedes-Benz 220S, the customer wanted to reissue luggage set in line with the original model. Mercedes-Benz had a complete catalog of accessories including this set of 4 specific cases to fit in the trunk of this car and the whole range: 190SL, 300SL, Pagoda …..
We have found the original leather reference #1079 identical to the upholstery for the manufacture of this beautiful set. As with all the luggage of this period, the interior of the suitcases is lined with tartan fabric. Red is always a safe bet !!!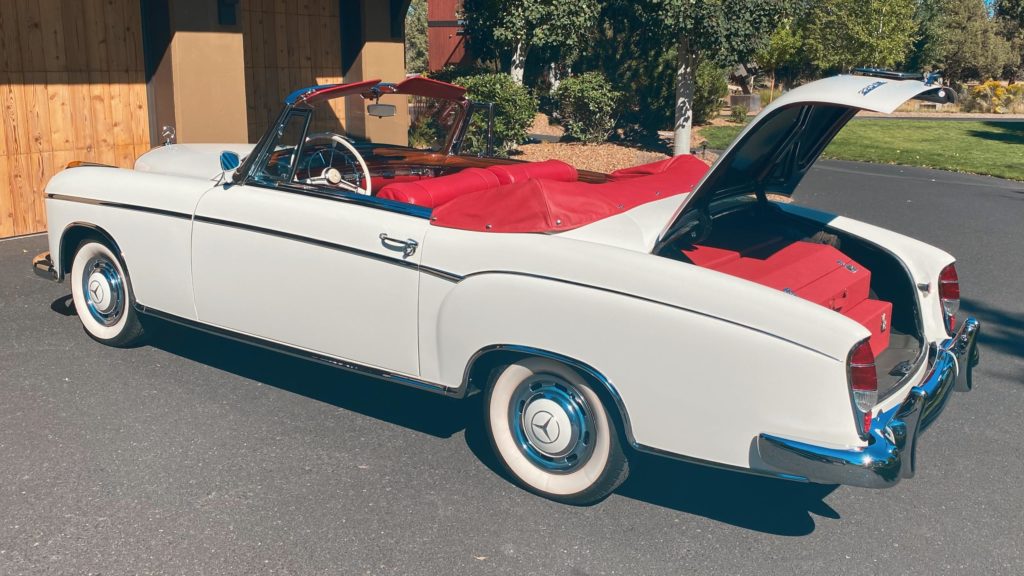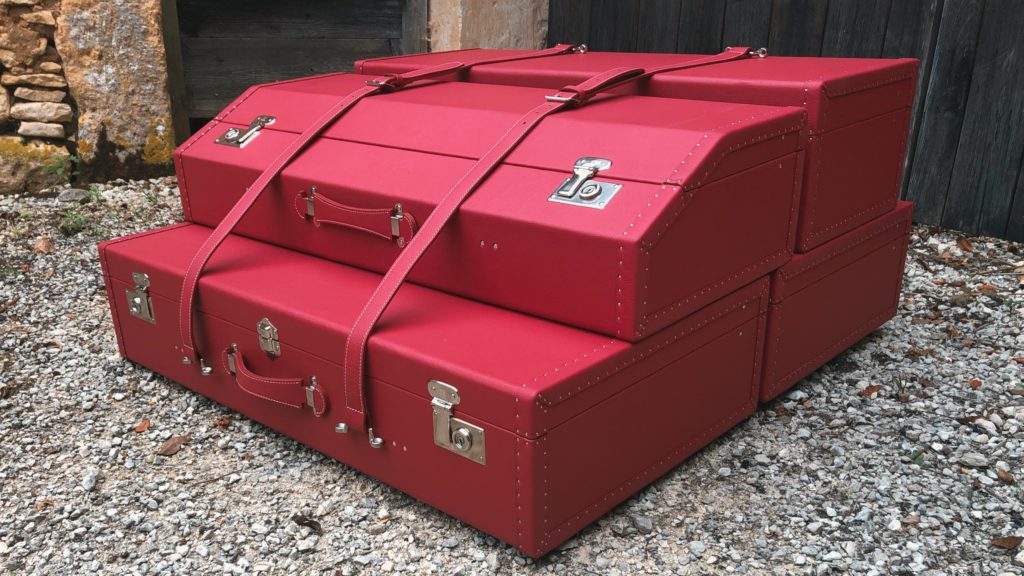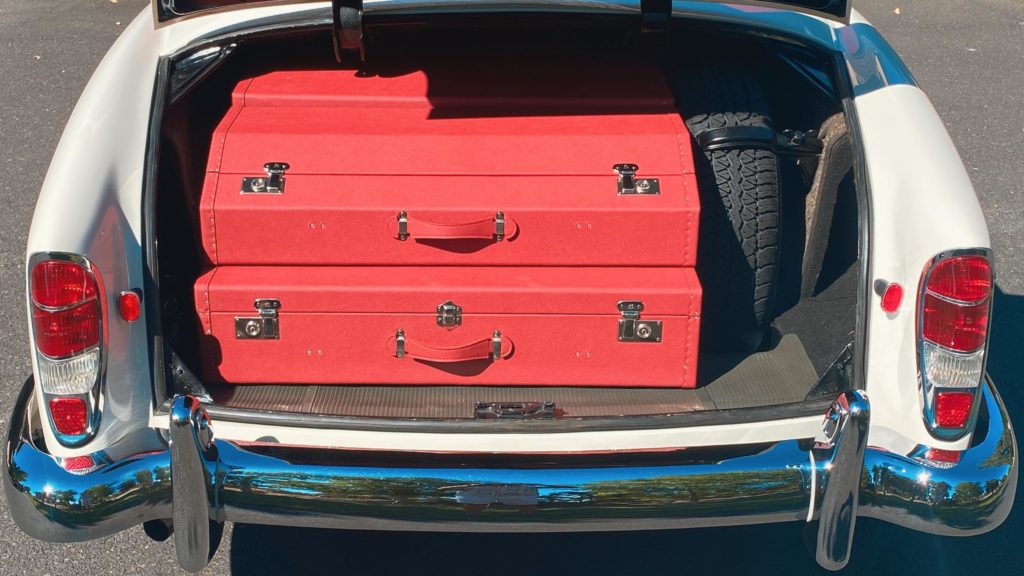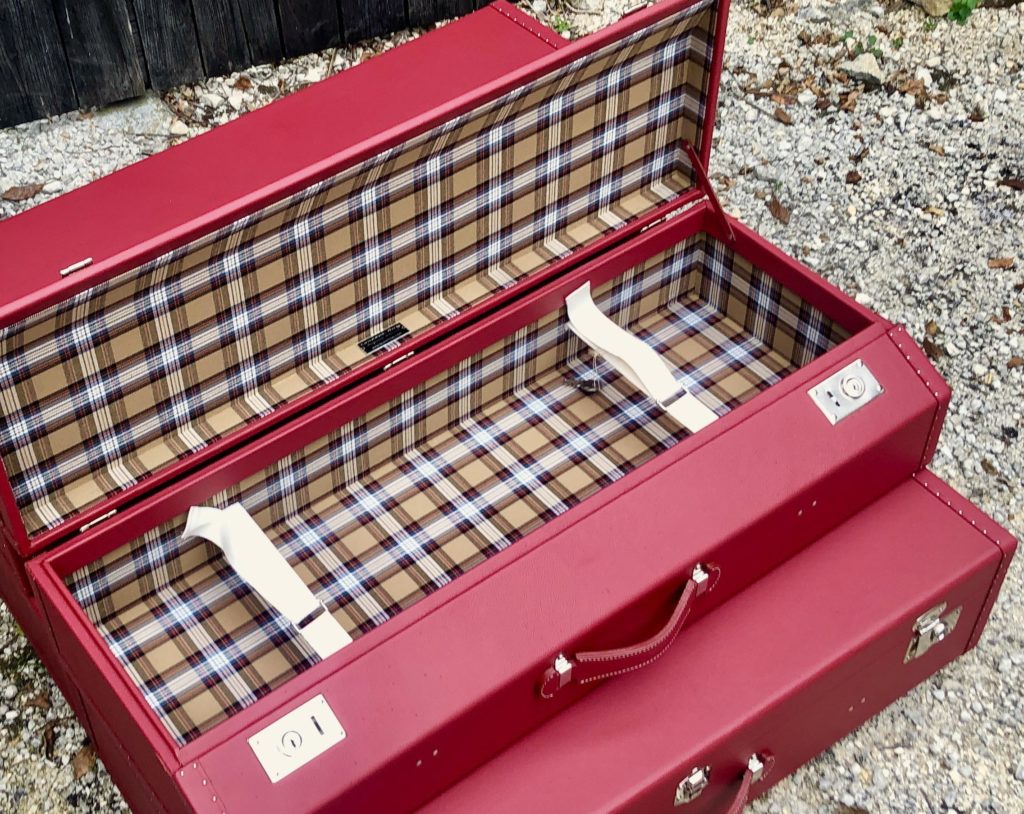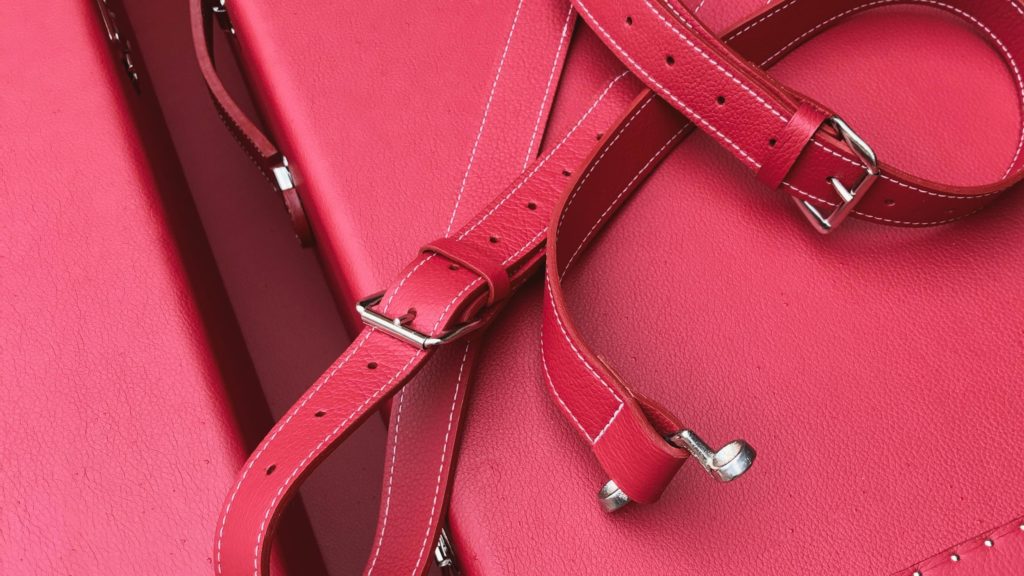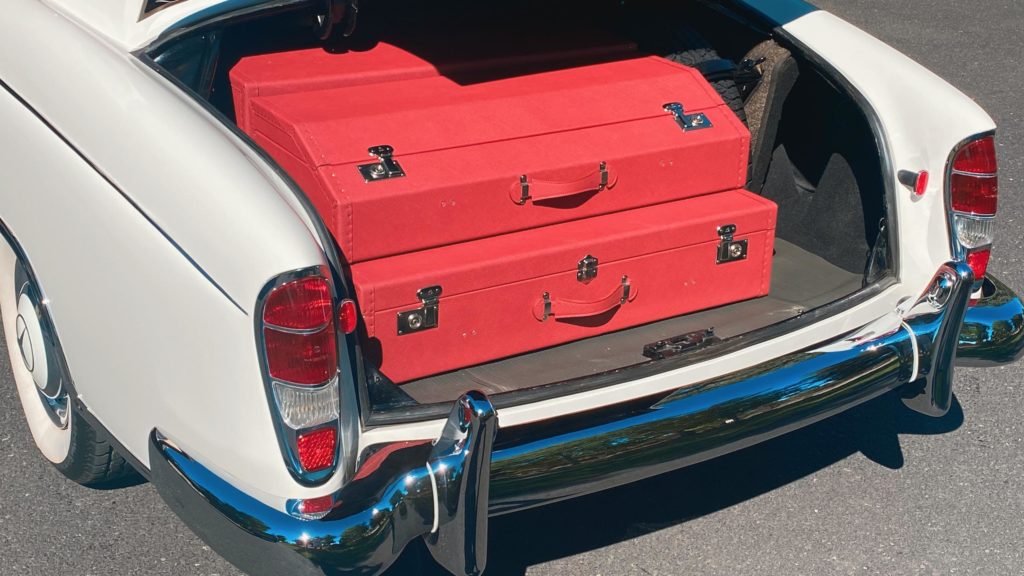 Contact US For your own Luggage
Highlight cases