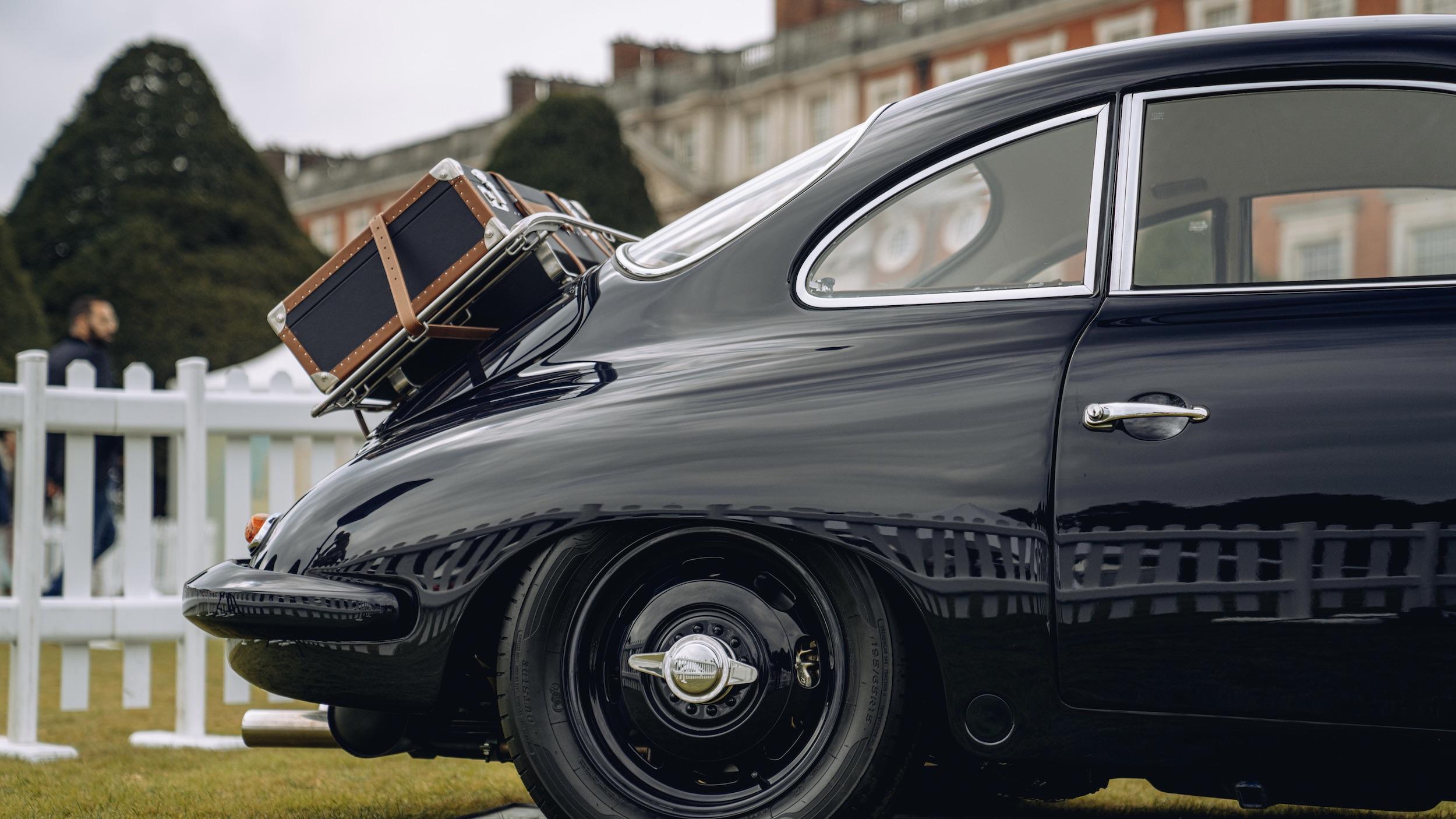 Concours d'Elegance / Hampton Court Palace
This Porsche 356 C 1964 was restored in England by one of the best workshops to participate at the Concours Of Elegance at the Hampton Court Palace, on the 4th and 5th of September 2021. The objective was in record time to source the leather from the Scottish tannery, and design this complete set according to the customer's needs based on the original Porsche luggage.
The result was a car that lived up to expectations, with this set in an idyllic place.
This set is composed of 3 suitcases for the rear seats and 1 suitcase on the luggage rack, all secured with a set of leather straps. To complete, 1 suitcase in the front trunk.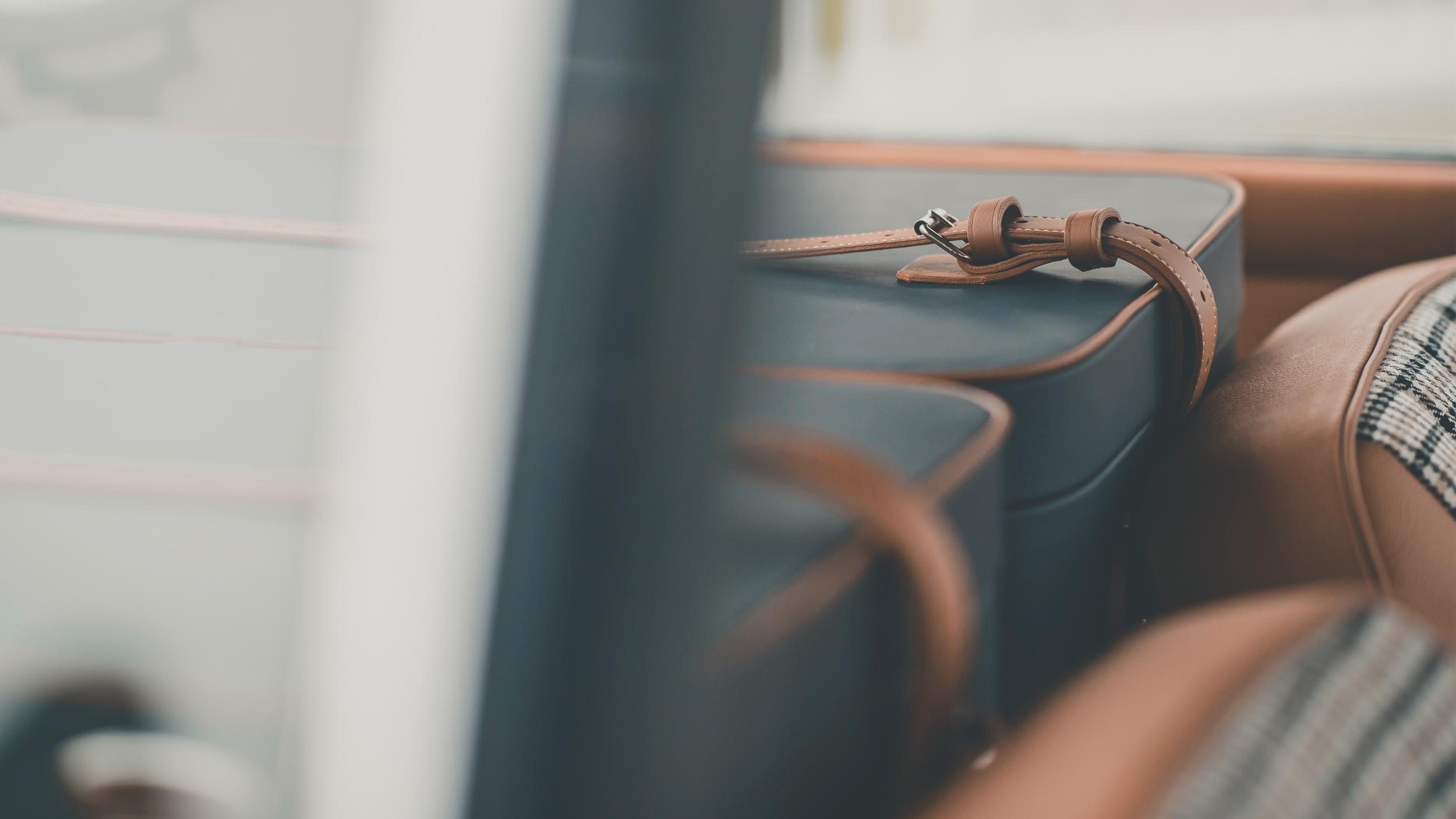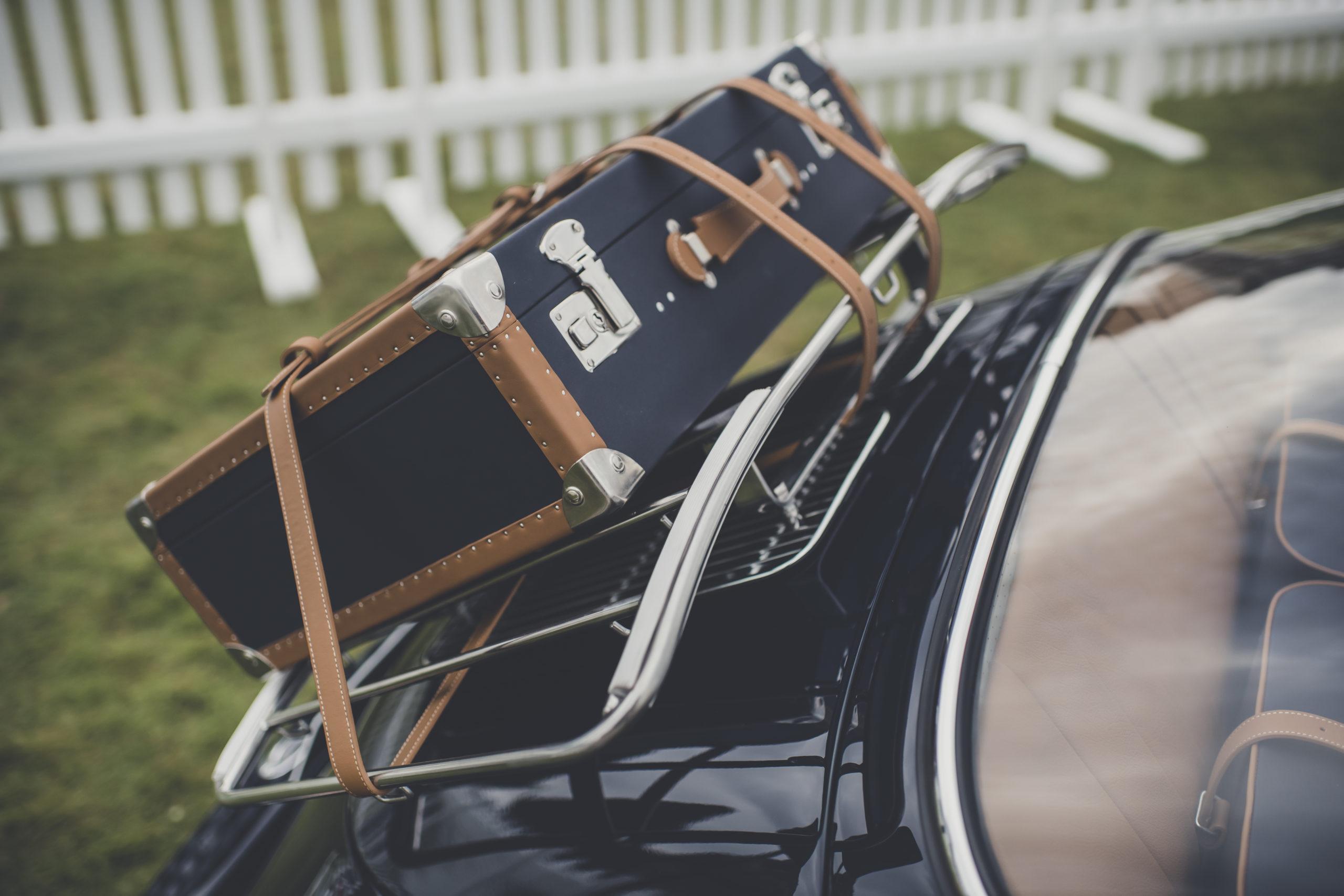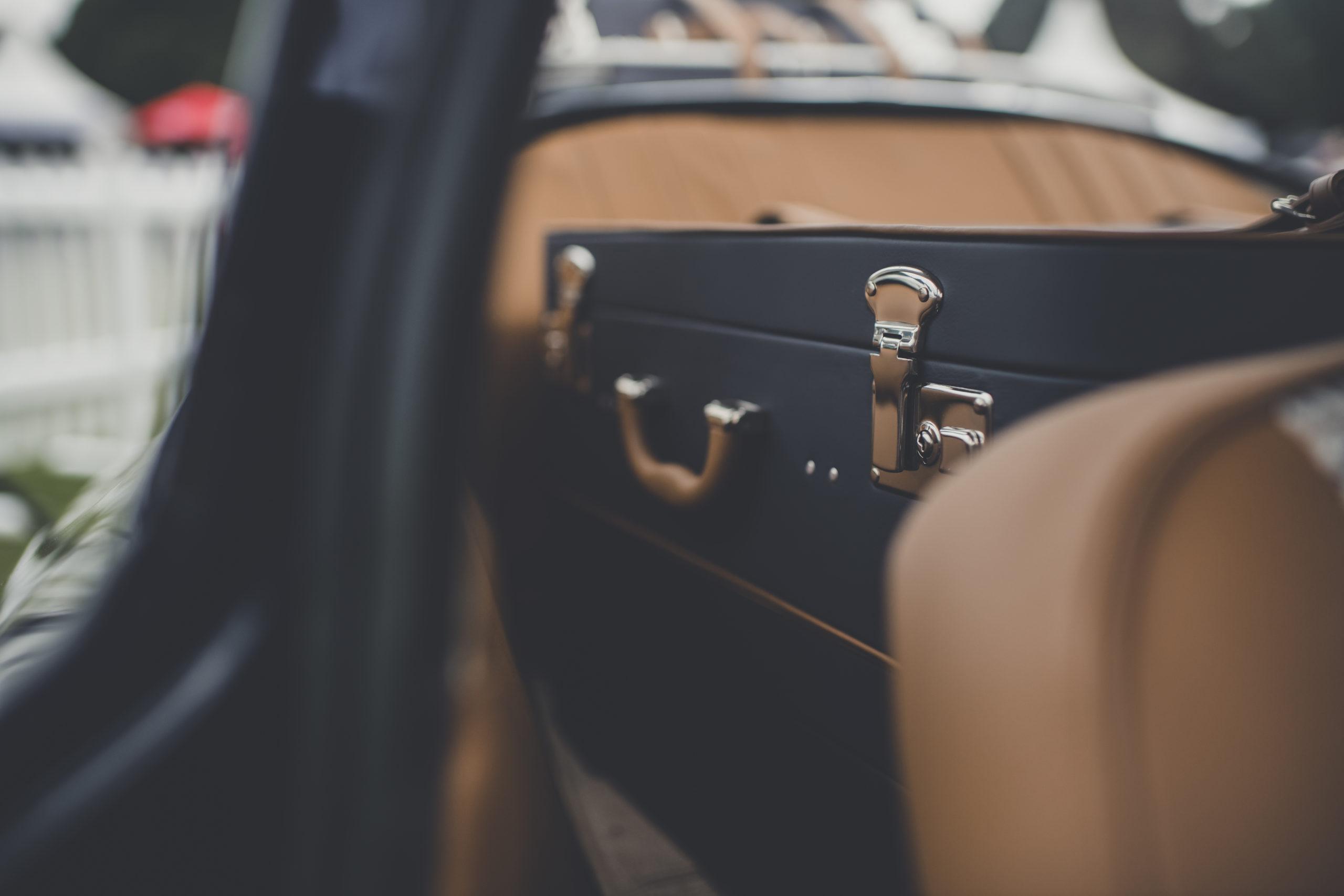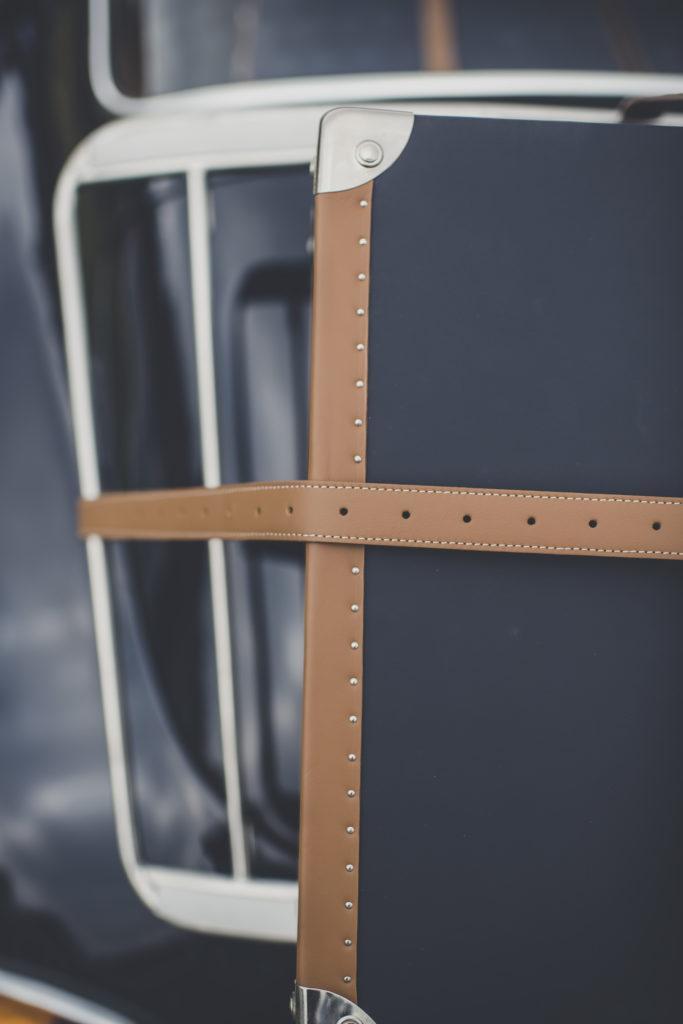 Contact US For your own Luggage
Highlight cases