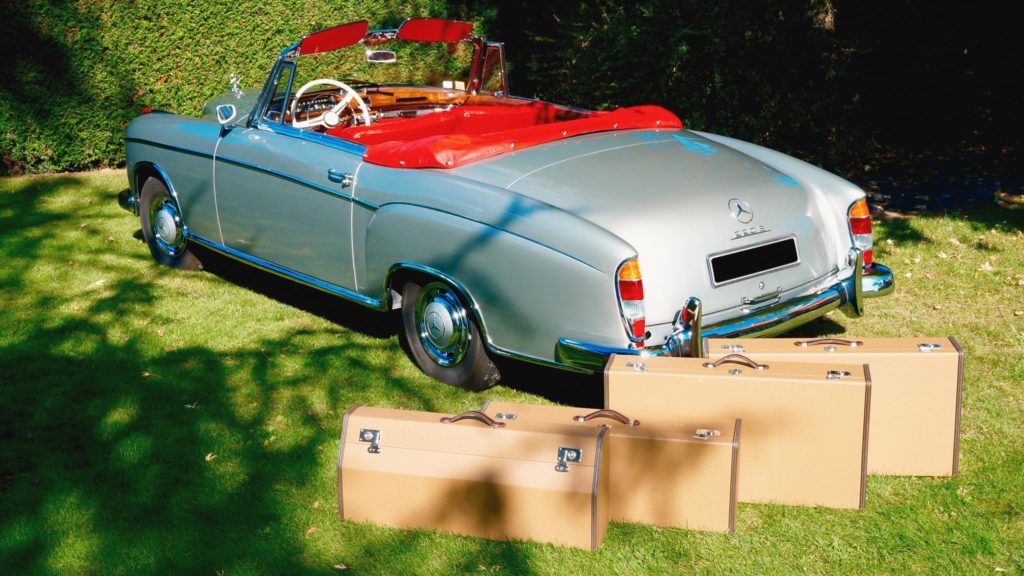 Mercedes-Benz 220S luggage set
More than a customer, the owner of this beautiful 1958 Mercedes-Benz 220SE has become a friend. He is an enthusiast of beautiful cars and in particular Mercedes-Benz, and over the years he has been able to restore some very beautiful cars.
The customer wanted to use the Mercedes-Benz catalogue configuration with a set of 4 specific suitcases for the boot of this car.
The particularity of this project was to re-edit a set that was in conformity with the original model. We worked together on the re-fabrication of the "Karl-Baisch" coated canvas from a French textile manufacturer, technical and aesthetic elements such as the extrusion of a specific rubber profile or the realization of some metallic parts. All this is to meet the customer's expectations.
Based on the original plans, the set of 4 coated canvas suitcases, manufactured on a poplar plywood frame, fits into the rear trunk. Two other suitcases are placed on the rear seat, all held together by leather straps identical to the material of the handles. As with all the luggage of this period, the interior of the suitcases is lined with tartan fabric. Thanks Jacques for your help 🙂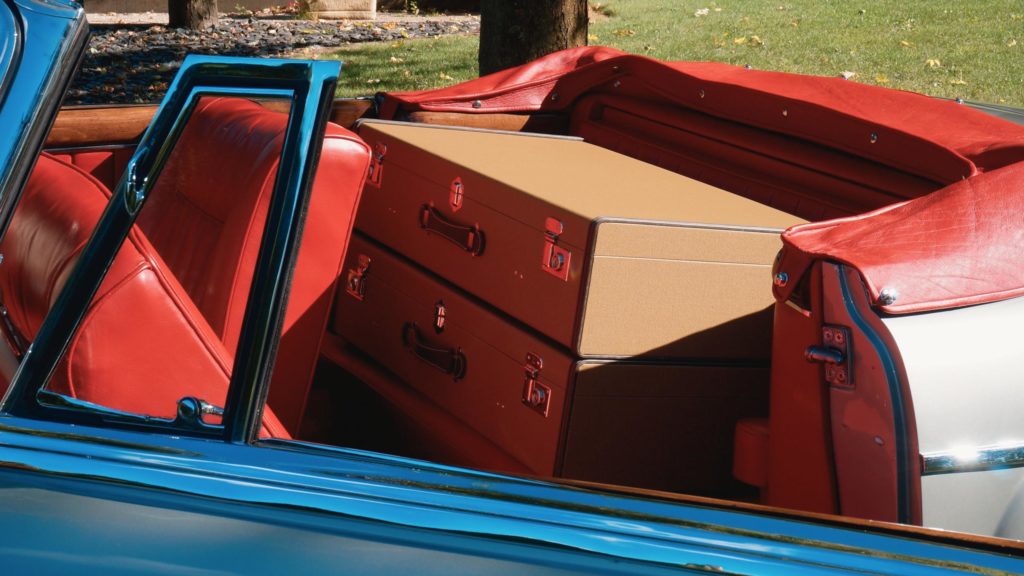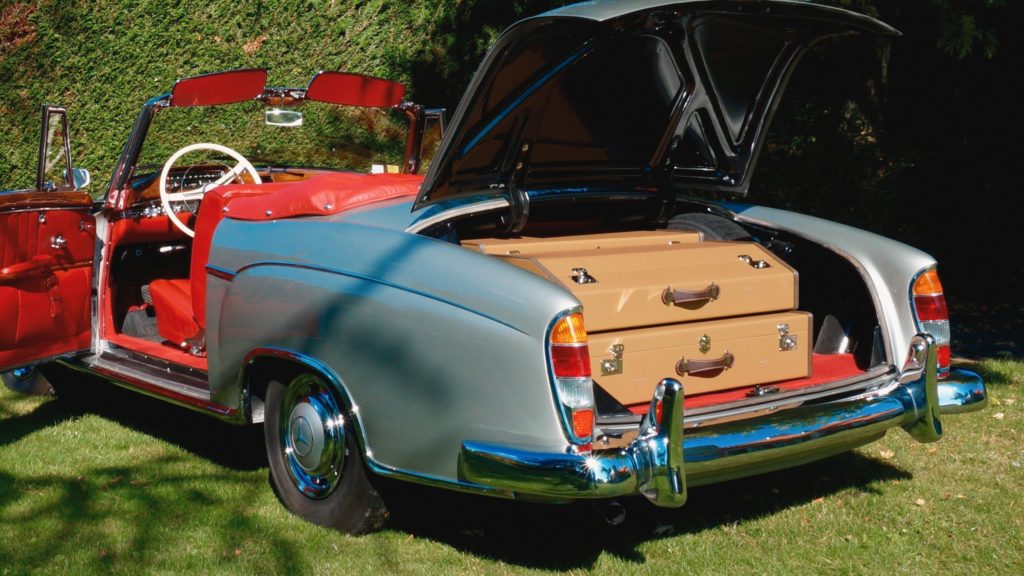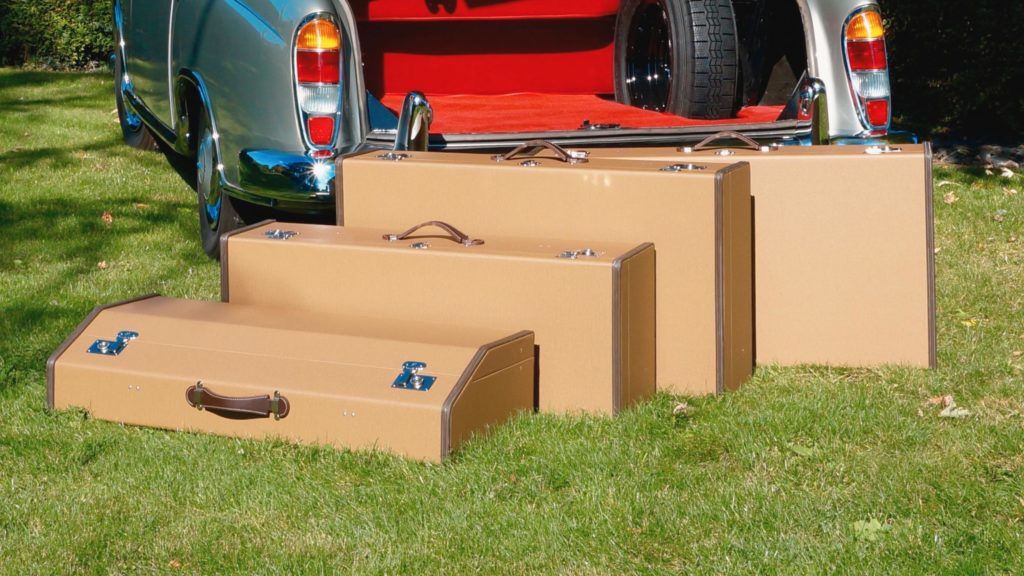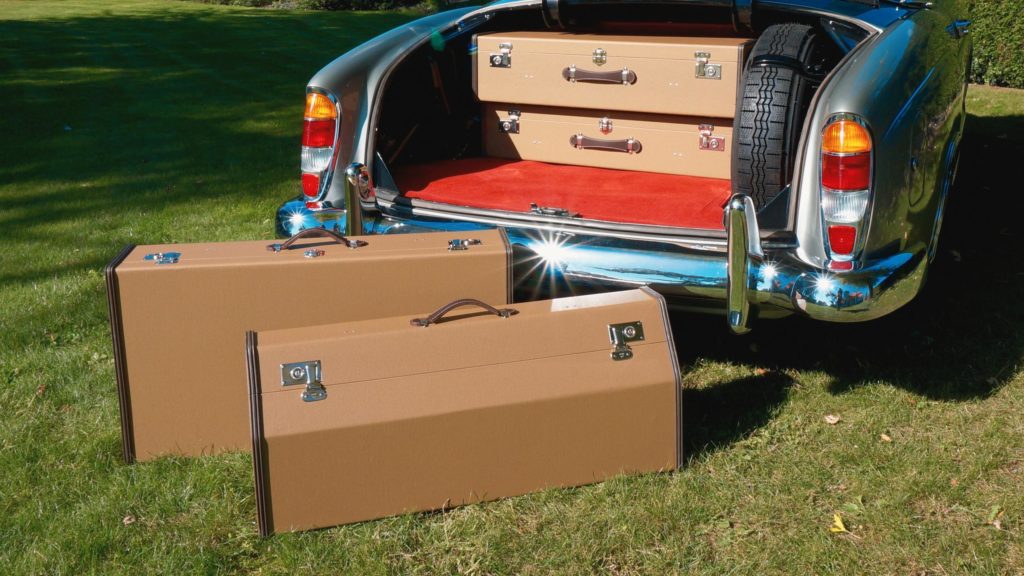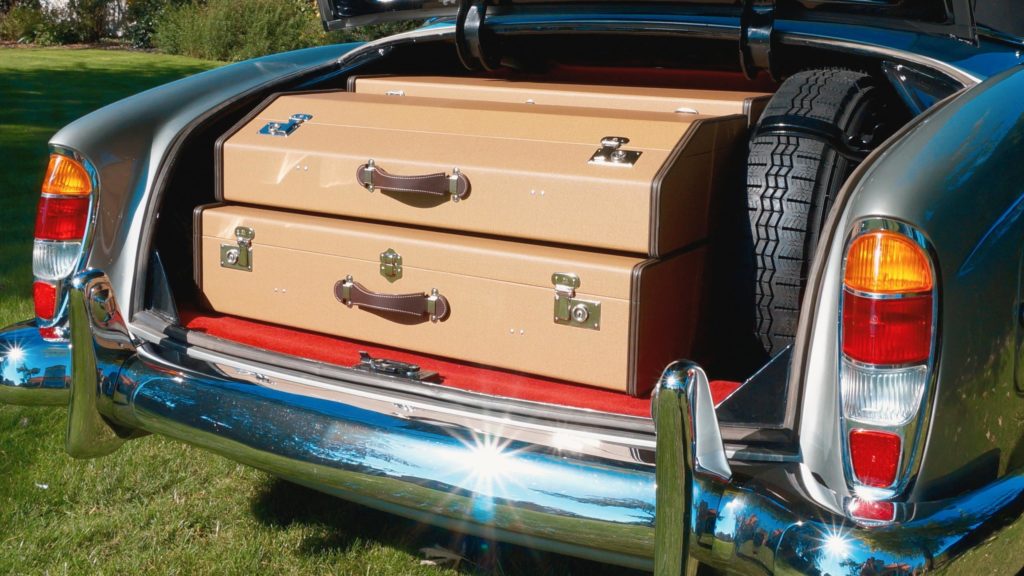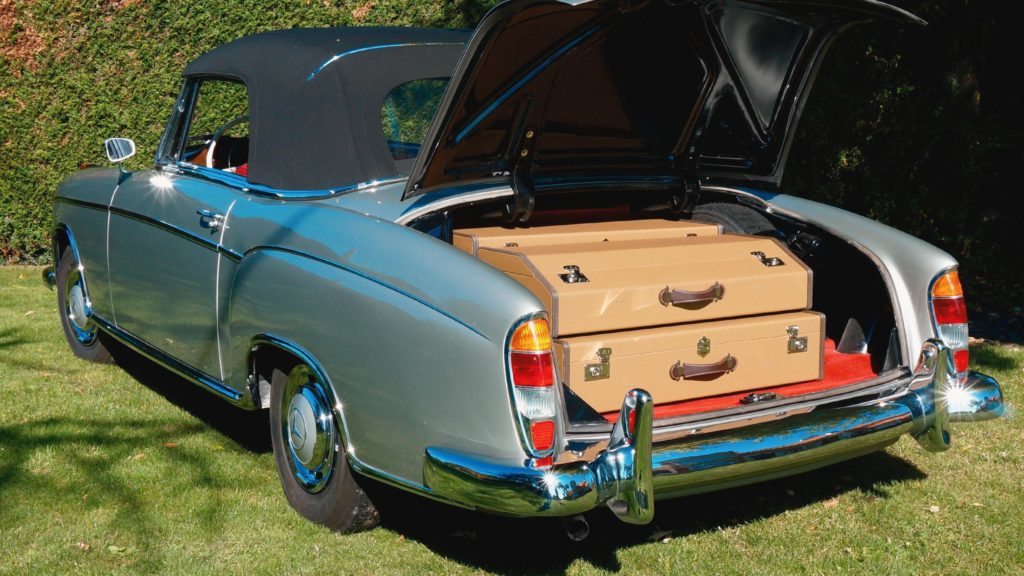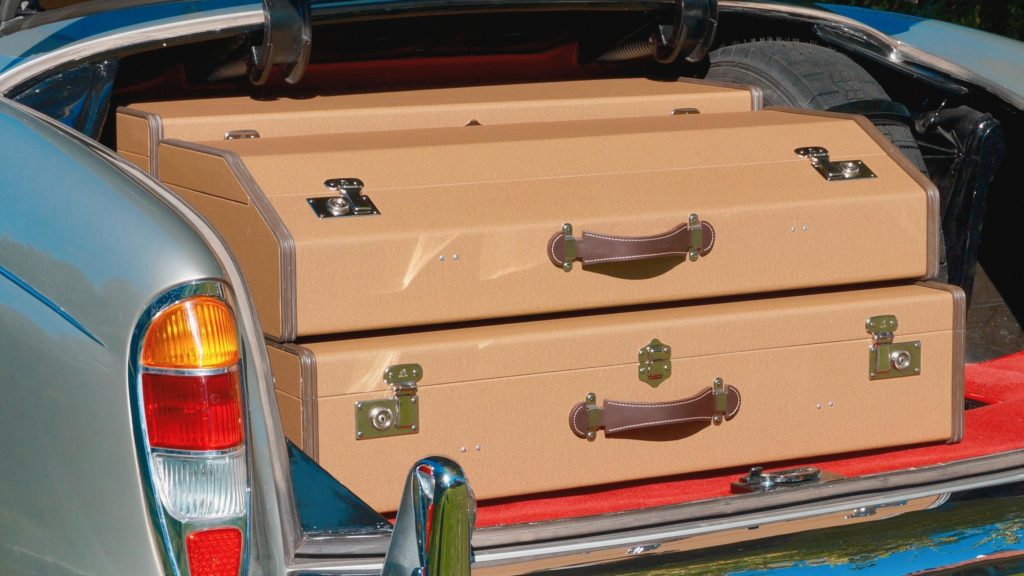 Contact US For your own Luggage
Highlight cases