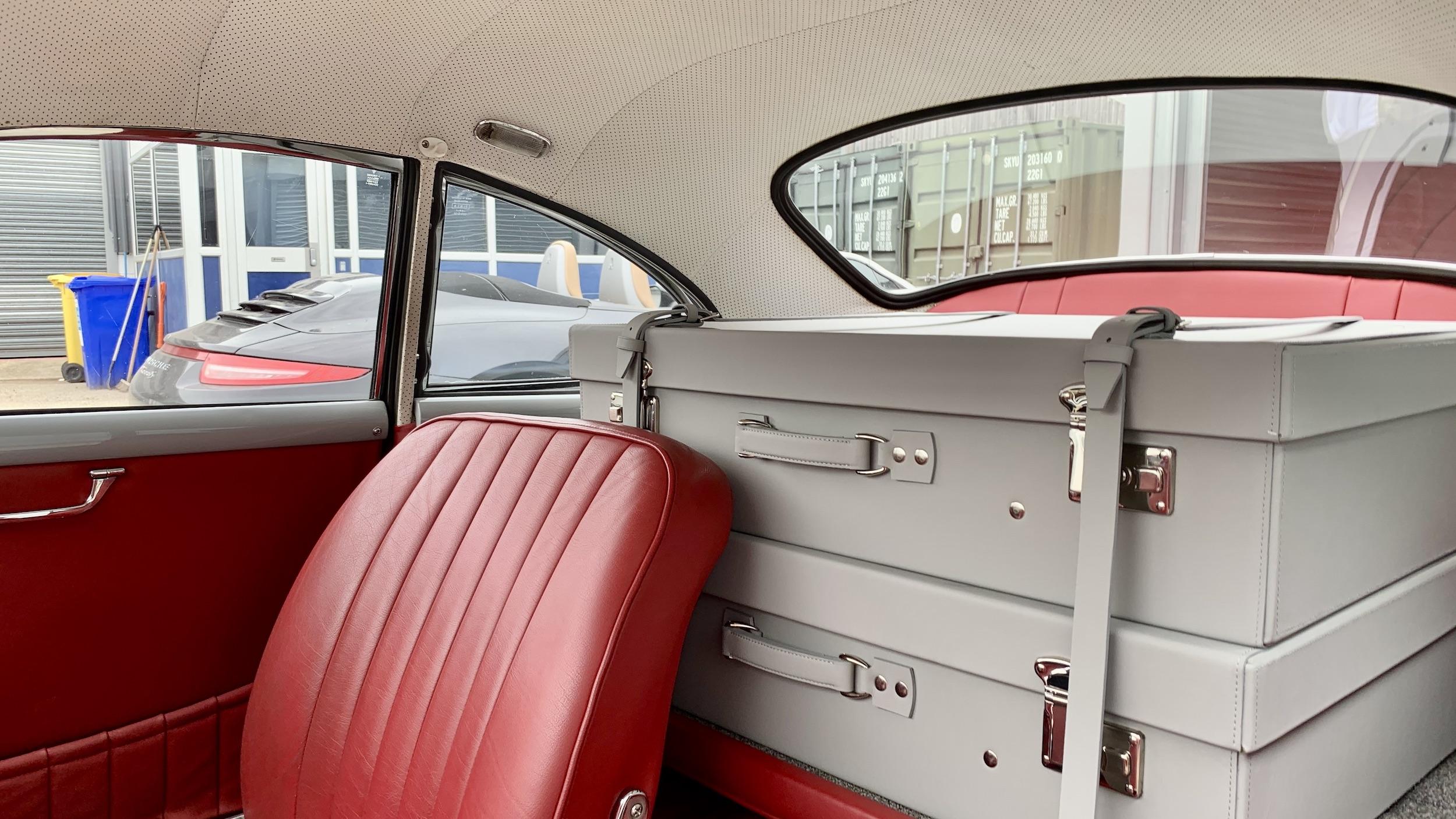 Porsche 356 A 1959 project
=> Set of two suitcases for the rear seats and their securing straps, one special suitcase for the front compartment.
For the creation of a specific suitcase for this 1959 Porsche 356 A, the customer wanted to transpose the original Porsche grey on all his cases.
The work consisted in providing a large number of leather samples for a perfect match and integration into the car.
A perfect result !!!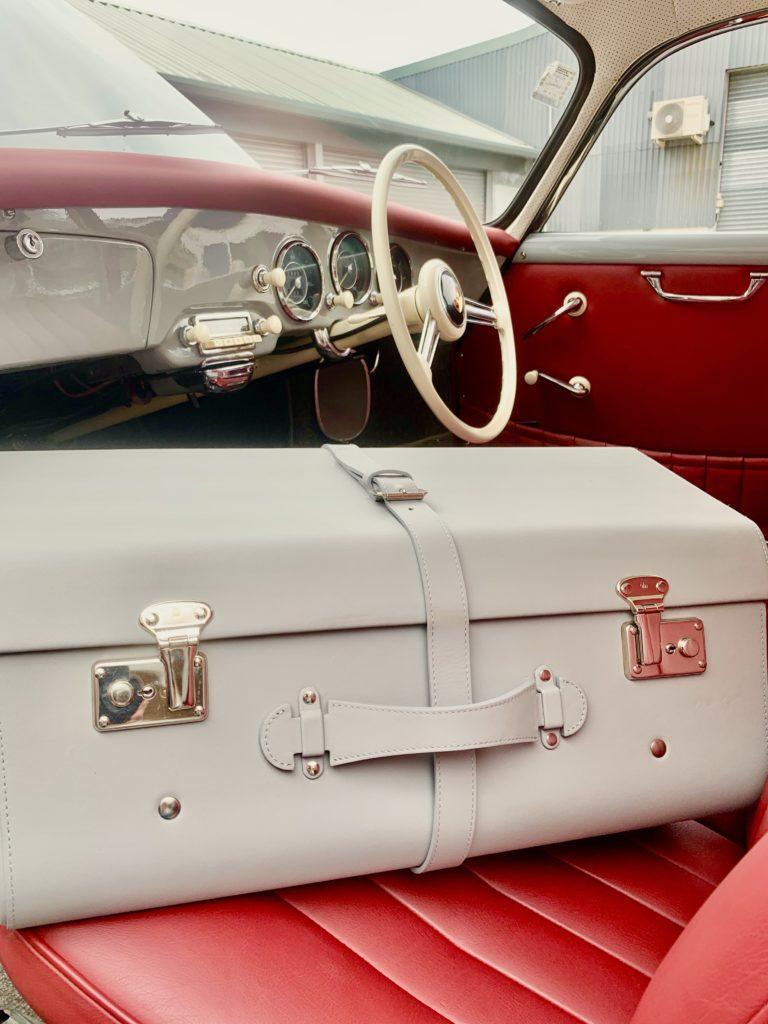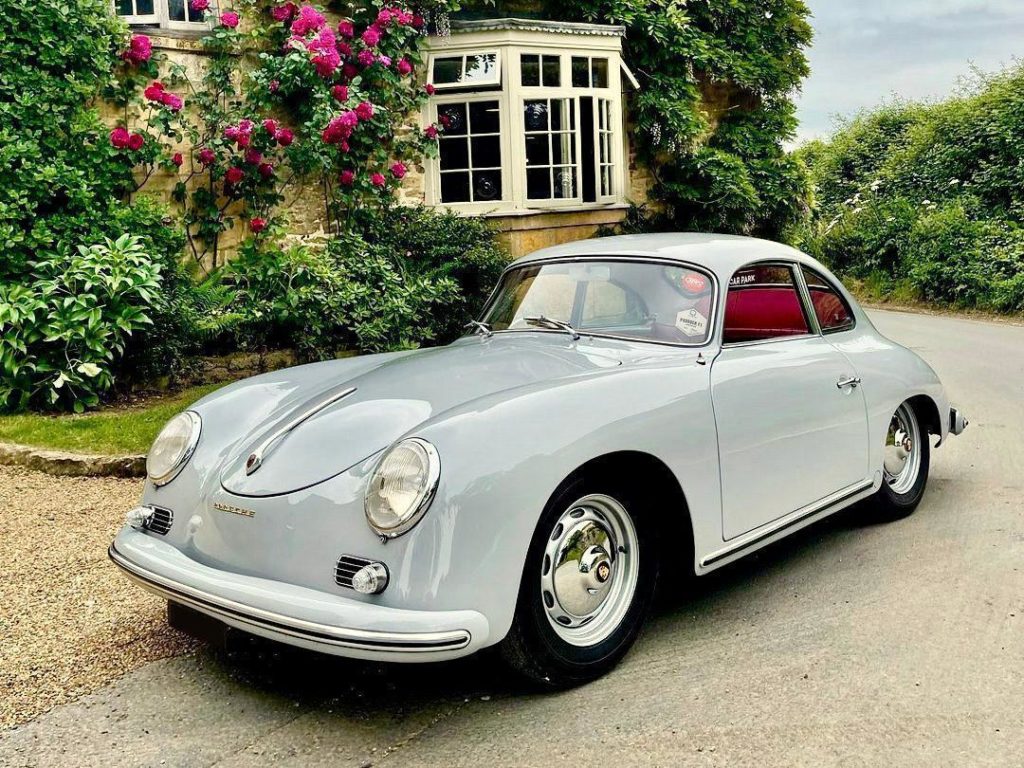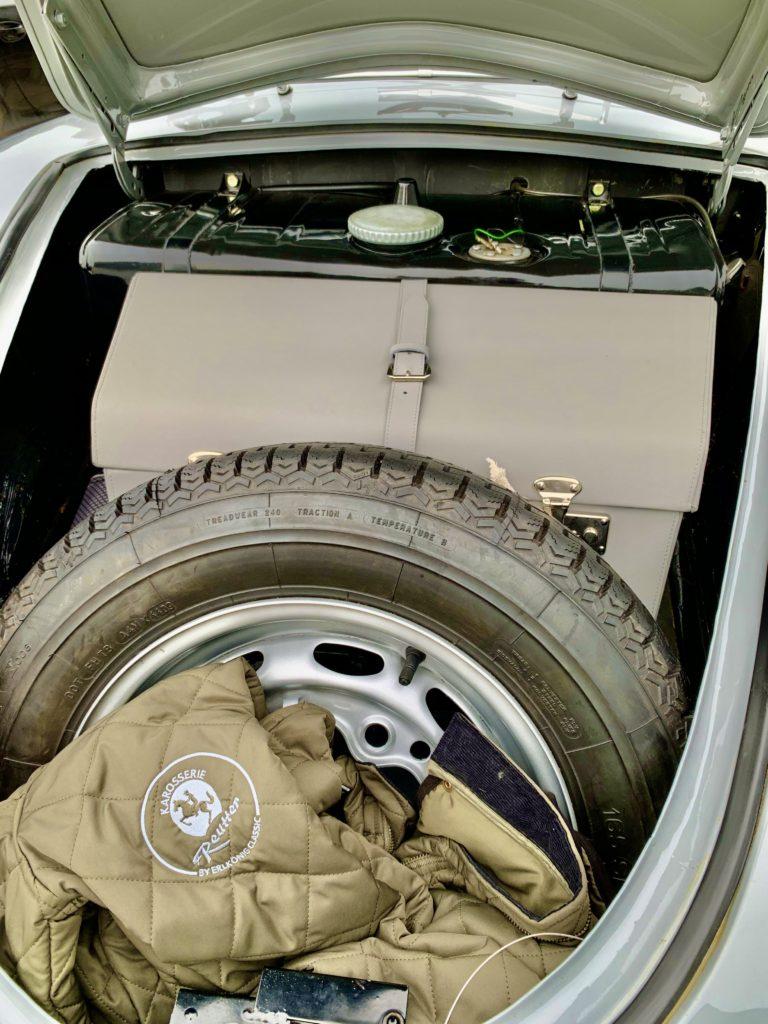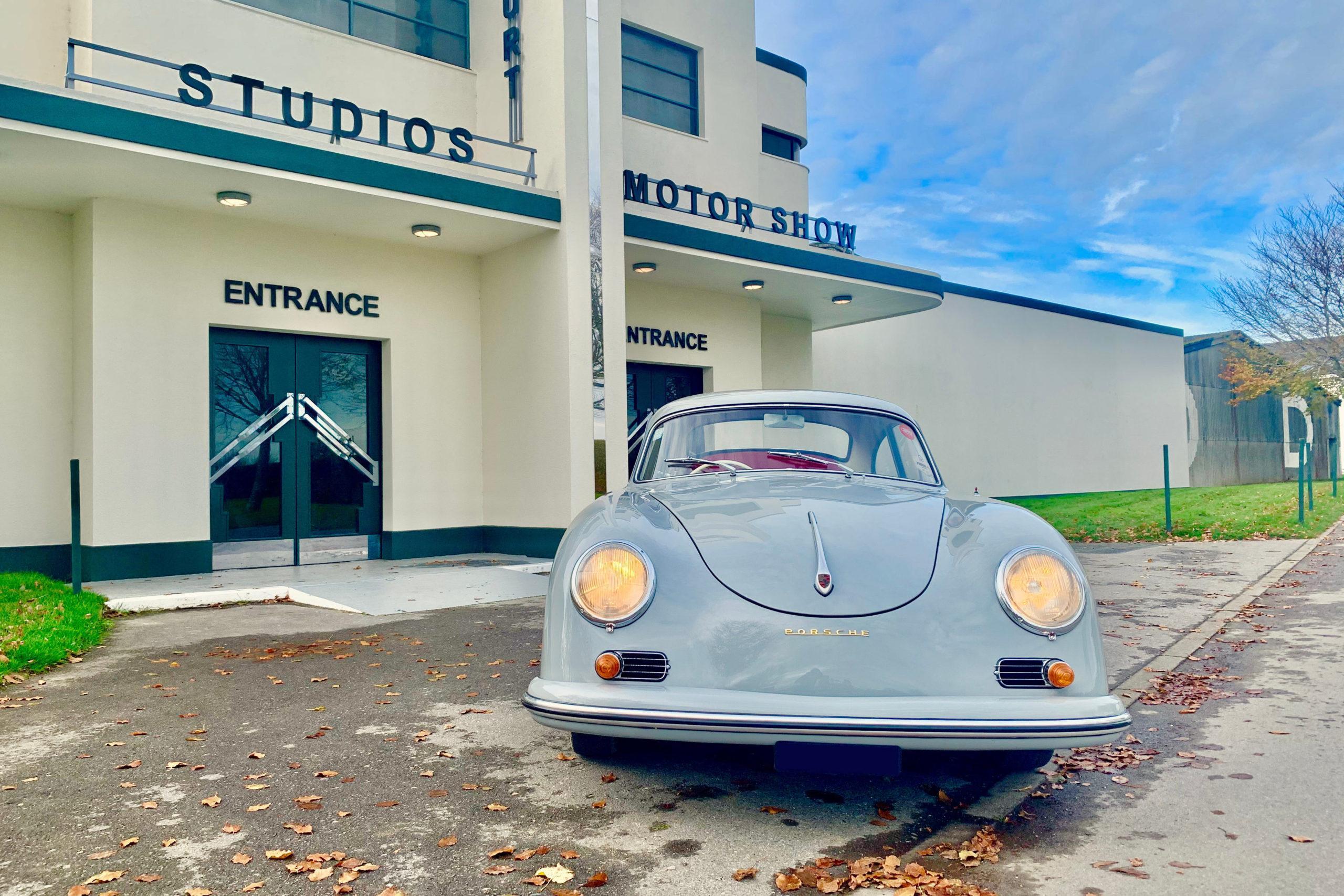 Contact US For your own Luggage
Highlight cases